1.Name- Jackie
2.Age- 16
3.Location- Naples, FL
4.Top 10 Bands- The Black Eyes, The Blood Brothers, Into the Moat, Dead to Fall, Cursive, Against Me!, Death Cab for Cutie, The Postal Service, Bad Brains, Broken Bones
5.Five Books- Jesus' Son, Journey to Ixland, The Lovely Bones, The Wall, House of Leaves
6.What Makes You Cool- I've been to 22 countries and I can dislocate my shoulders?
7.Who did you promote to?[include link]http://www.livejournal.com/users/brown_ied_girl/98997.html?view=473525#t473525-
8.Who Invited You? Someone posted a banner in my journal awhile back
9.What's your guilty pleasure- I listen to Video Killed the Radio Star full blast in my car and sing along when no other cars are near >.<
10.Either/Or...
-coke/water- water
-hamburgers/vegiburgers- hamburgers
-i love the 80s/i love the 70s- late 70s, early 80s.
-conor oberst/ben gibbard- Conor Oberst
-robert smith/steven morrissey- Robert Smith
-aah real monsters!/rockos modern life- Rockooo
11.Ever met anyone psuedo famous and/or famous? Who? Homer Hiccum and Mary Wilson. Hiccum wrote "Rocket Boys" ("October Sky") and Wilson was in the Supremes. I'm a goon, I know.
12.At least FIVE clear, un-overly contrasted or photoshopped pictures, and none of those lame photos with your hair covering up your whole face.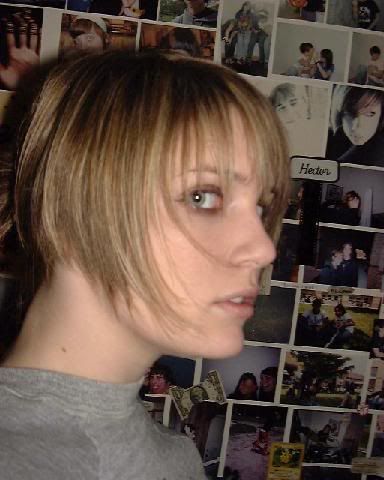 old
older